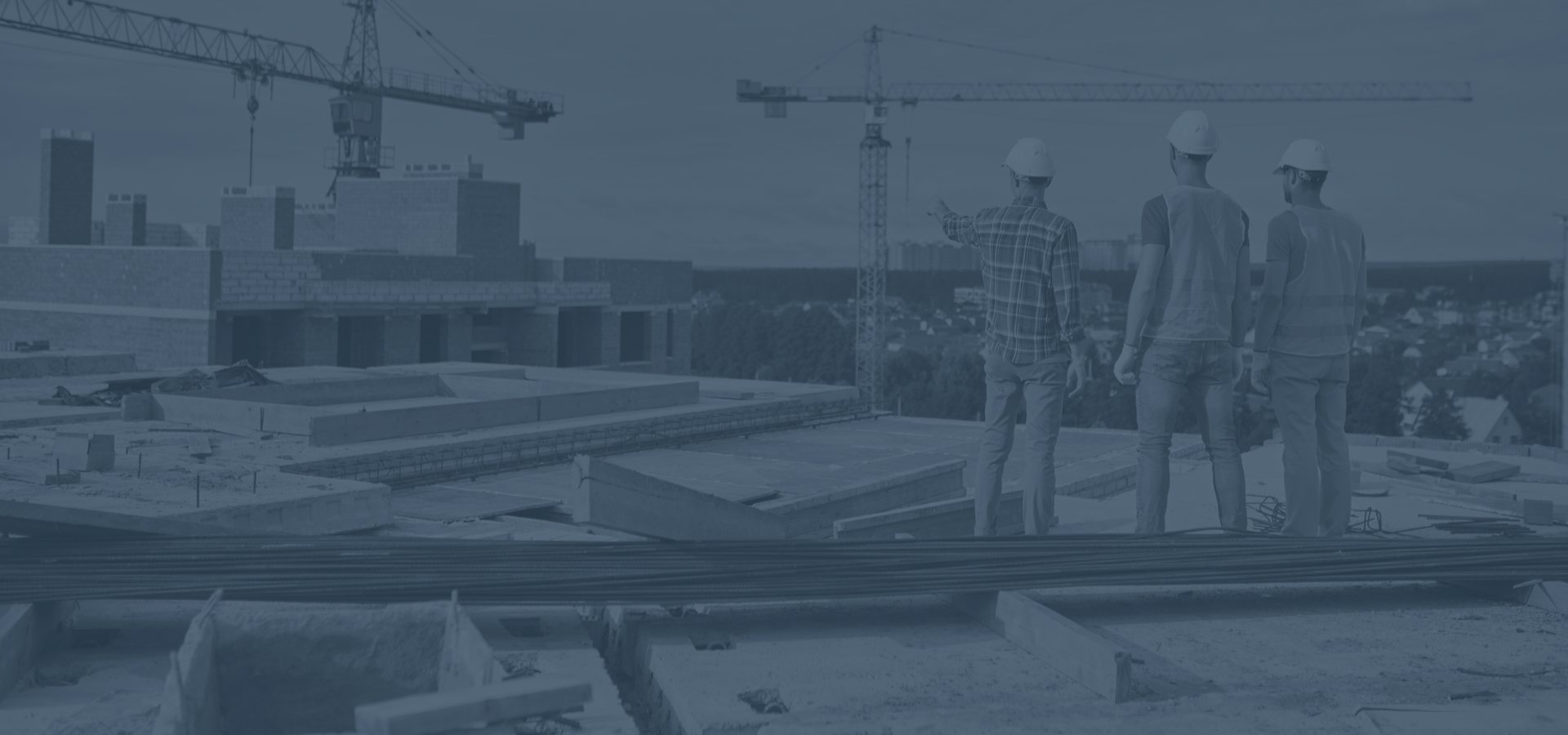 INTEGRATED ENGINEERING SOLUTIONS LTD
ABOUT US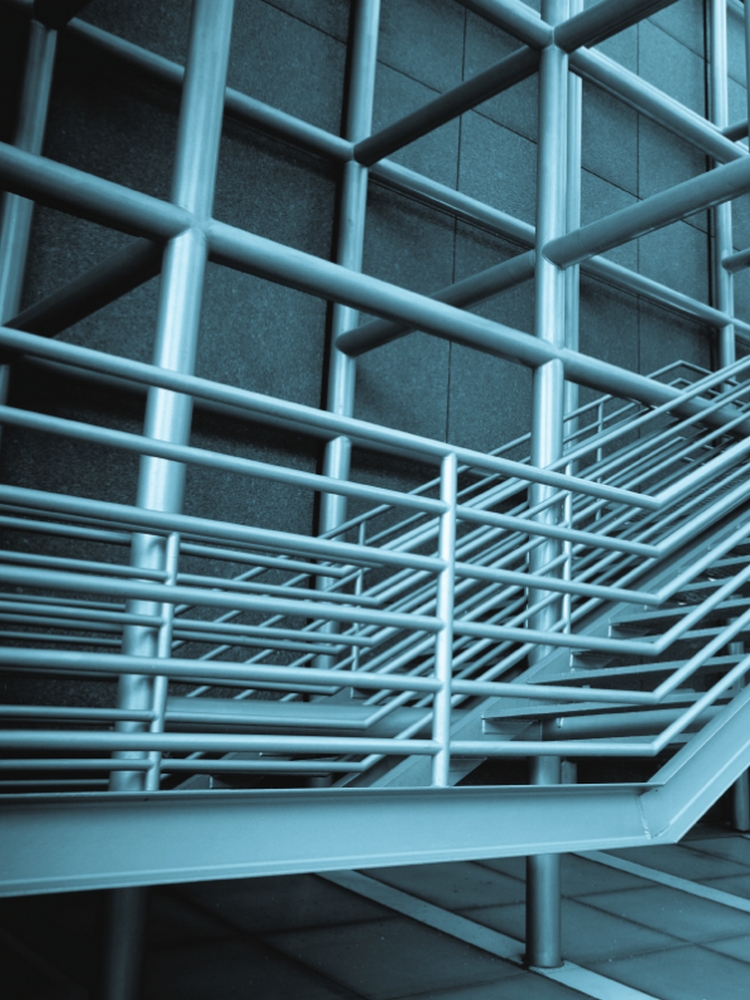 The history of
our company
Integrated Engineering Solutions Kft. (IES Kft.) was founded in April 2006 to provide complex and customer oriented electric power engineering services for business organisations and institutions. To respond to the needs of the market, we expanded our portfolio with complete project management (implementation) services in the year 2007. 
The main values that we offer to our customers in these value-creating processes are our striving for perfection, rich experience and commitment. Since the very beginning, our company has strived to operate flexibly and to high professional standards, based on the exact understanding of customers' needs.
Our company is headquartered in the town of Zsombó, a few miles from the city of Szeged, but has an office in the vicinity of Budapest, in Törökbálint. Though the majority of our projects run in the South Plain and Middle Hungary regions, as we also work in other parts of Hungary we consider the whole territory of the country as our target market.
---
Why choose us for your
electrical project or construction investment?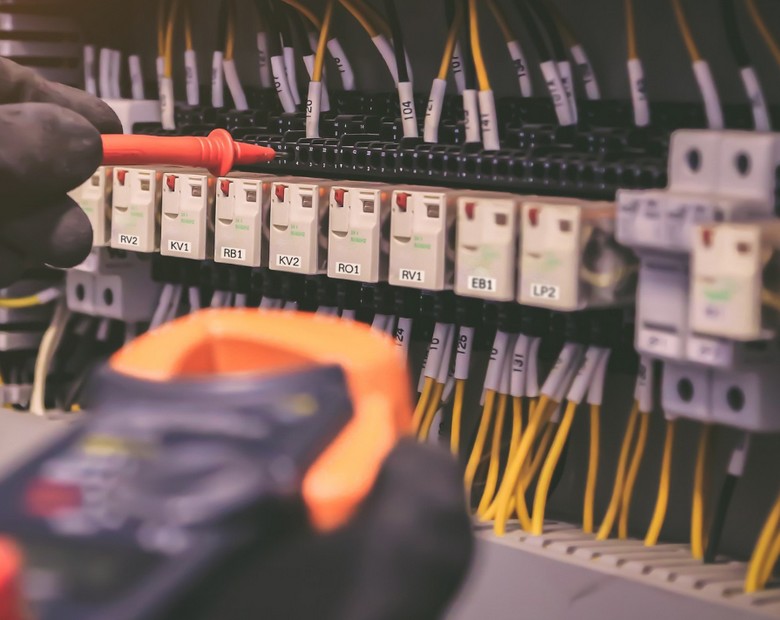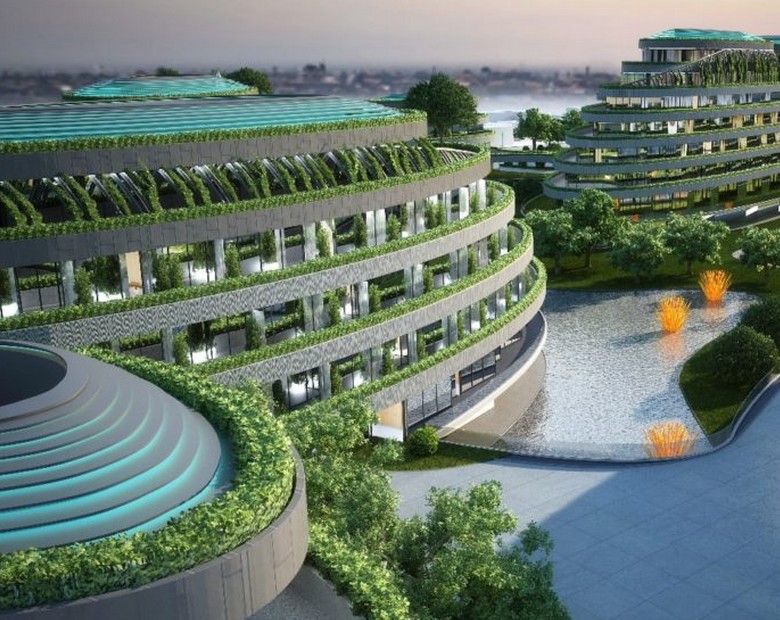 The main values that we offer to our customers in these value-creating processes are our striving for perfection, rich experience and commitment. Since the very beginning, our company has strived to operate flexibly and to high professional standards, based on the exact understanding of customers' needs.
Our clients can count on the implementation of projects:
to our extensive experience
to our professional standards
for our comprehensive market knowledge and
for our maximum commitment.
IES Kft. relies on its manager-owners' technical and management experience and comprehensive knowledge of the market, gained at an international electric power engineering company group. Owing to their many years of experience as middle and senior managers, our managing directors have direct experience and knowledge in the fields of marketing, trade, production, planning, construction, maintenance, operation and energy efficiency.
Besides, we also owe thanks to our enthusiastic, committed and highly qualified staff members for all the success we have achieved.
TAMÁS PÉTER
managing director
Tamás PÉTER started his career at Schneider Electric Zrt. as an engineer-salesperson and, during the 8 years he worked for the company, he became the leader of the South Plain Commercial Unit and, then, Schneider's Deputy Services and Project Director. During these years, Mr PÉTER gained a wide range of experience about the demand and supply sides of Hungary's market for low and medium voltage electrical industry products and services. After one year as Services Director of Főszer Electroprofil Kft. (Szeged, Hungary), he decided to start his own business: he founded IES Kft. in the year 2006. Mr PÉTER also has authorisations to work as project implementation manager, technical manager and technical supervisor.
IZABELLA PÁL
director of finance
Izabella PÁL began her career at the Szeged HQ of DÉLTÁV Rt. (later called Invitel), where she performed marketing research, analysis and competitive environment monitoring activities for 6 year. She then became a freelance marketing advisor, providing market research services, marketing and communications consultancy related to EU grants and performing marketing strategy preparation and related communication tasks for different clients. Besides organising the marketing activities of IES Kft., she now provides the company's partners with marketing and communication related consultancy and other services, primarily related to such partners' investment projects.
ANDREA HAJAGOS
assistant
Ms Hajagos has worked for IES Kft. since 2018 January as an assistant. Electric power distribution division
ELECTRIC POWER DISTRIBUTION
OTTÓ GARAI
electrical director
ATTILA BENCSIK
K+F manager
TAMÁS ÉZSIÁS
electrical project manager
KÚTFÚRÓ MUNKATÁRSAK
fúrómesterek, kútfúró szakmunkások
Az IES 2020 őszén - az ÉPÍTŐ 4 pályázaton elnyert támogatás segítségével - új tevékenység körbe kezdett: saját fúróberendezésével kútfúrási, kútkarbantartási szolgáltatásokat is nyújt az ügyfeleinek. Az ehhez kapcsolódó munkát fúrómester és kútfúró szakmunkás kollégáink végzik 2 műszakos munkarendben.
GYÖRGY SZATNOJEV
electrical project manager
He joined the IES team in 2017 November and is responsible for the management of electrical projects and technical inspection.
ÁKOS TÖRŐCSIK
electrical project manager
2022-ben csatlakozott az IES csapatához. Elektromos projektek vezetésével, illetve villamosipari tervezéssel foglalkozik.
CONSTRUCTION INVESTMENT DIVISION
DÁNIEL KERESZTES
construction director
At the beginning of his career he took part in planning and constructing of residential and non-residential buildings. After that he was the main construction manager of FERROÉP Ltd., where he become project director. He is experienced in managing of complex general construcion projects - especially in medical, educational, industrial sectors, sport facilities and architectural monument buildings - both in private and public sector. Dániel is an architect, a certified technical inspector and a constructing engineering supervisor (with licence). He has been senior project manager at IES since November 2019.
MÓNIKA BALÁZS
project assistant
A közigazgatásban eltöltött évek után Mónika 2020. decemberében csatlakozott az IES Kft. csapatához. Projektasszisztensként elsősorban adminisztratív feladatok elvégzésével segíti a projektmenedzsereink munkáját és a beruházások sikeres megvalósítását.
RÓBERT BÁN
senior technical inspector
Róbert Bán began his career in the construction planning office of Építészmester Zrt., where he prepared construction and static drawings for projects of different sizes, working under the supervision of renowned architects. As a next step, he utilised and increased the knowledge gained from his work with planners in construction: working as a project manager of Süd-Bau Kft., he participated in managing and resolving issues arising in projects from preparation to turn-key completion. Mr Bán has been a member of the IES team since 2011, supporting the work of IES in project management and technical inspection. He is a certified technical inspector.
PÉTER BESSENYI PÉTER
construction manager
Építész. 2021. augusztusától dolgozik projektmenedzserként az IES Kft-nél.
MÁRTON BORTHAISER
construction manager
Szakmai pályafutását a Szeplast Zrt-nél kezdte 2010-ben projektmenedzserként nyílászárók, függönyfalak, üvegtetők, és télikertek teljes körű kivitelezésével, majd a CE Glass Industries építésvezetőjeként és felelős műszaki vezetőjeként üvegkorlátok, belső üvegezési munkák megvalósításában szerzett tapasztalatot. Generál kivitelezői gyakorlatát a Ferroép Zrt-nél építésvezetői pozícióban szerezte egészségügyi-, oktatási intézmények, lakóépületek, állatkerti kifutók és bemutató épületek, szabadidőparkok kivitelezésén. Felelős műszaki vezetői, műszaki ellenőri jogosultsággal rendelkezik. 2020 február óta az IES Kft. építésvezetője, majd projektmenedzsere.
KÁROLY BÚS
technical inspector
Pályáját a Magyar Postánál villanyszerelőként kezdte, majd műszaki ellenőrként folytatta. 2016-tól az IES Kft alkalmazottja, elektromos kivitelezések lebonyolításával, műszaki ellenőrzéssel foglalkozik.
JÁNOS DUSKÓ
construction manager
János Duskó is an architectural technician with more than 10 years experience in builing industry - from the preparation to the general construction. He took part in construction of industrial and public buildings as a foreman and a construction manager. János has been working at IES since 2020 January.
ILDIKÓ DR. FÁRI
project manager
10 éves projektmenedzseri tapasztalattal rendelkezik. Közel 9 évig dolgozott a Szegedi Ipari Logisztikai Központot üzemeltető GlobalLog Kft.-nél, ahol fő feladata a Központ beruházásainak lebonyolítása volt. Közreműködött a SZILK infrastruktúrájának fejlesztésében és a területen található növénynemesítő állomás, valamint gépjármű szerviz és raktár-beruházás megvalósításában is. E mellett, uniós pályázatkezelési, jogi, és ingatlan üzemeltetési területen is gyakorlatot szerzett. 2018. márciusában csatlakozott az IES csapatához, projektmenedzseri, szervezési és jogi előkészítői feladatokat lát el. Project management division
OPTEN QUALIFICATION
In 2020 OPTEN Informatics Ltd. has granted "A" Qualification to the Integrated Engineering Soultions Kft.
The owner of this Certificate is one of the most reliable members of business; the financial risk of having a business relationship with this company is extremely low. In the category of companies with with more than 1 billion HUF annual revenue only 1.65 % of the Hungarian companies managed to earn the same qualification as our company!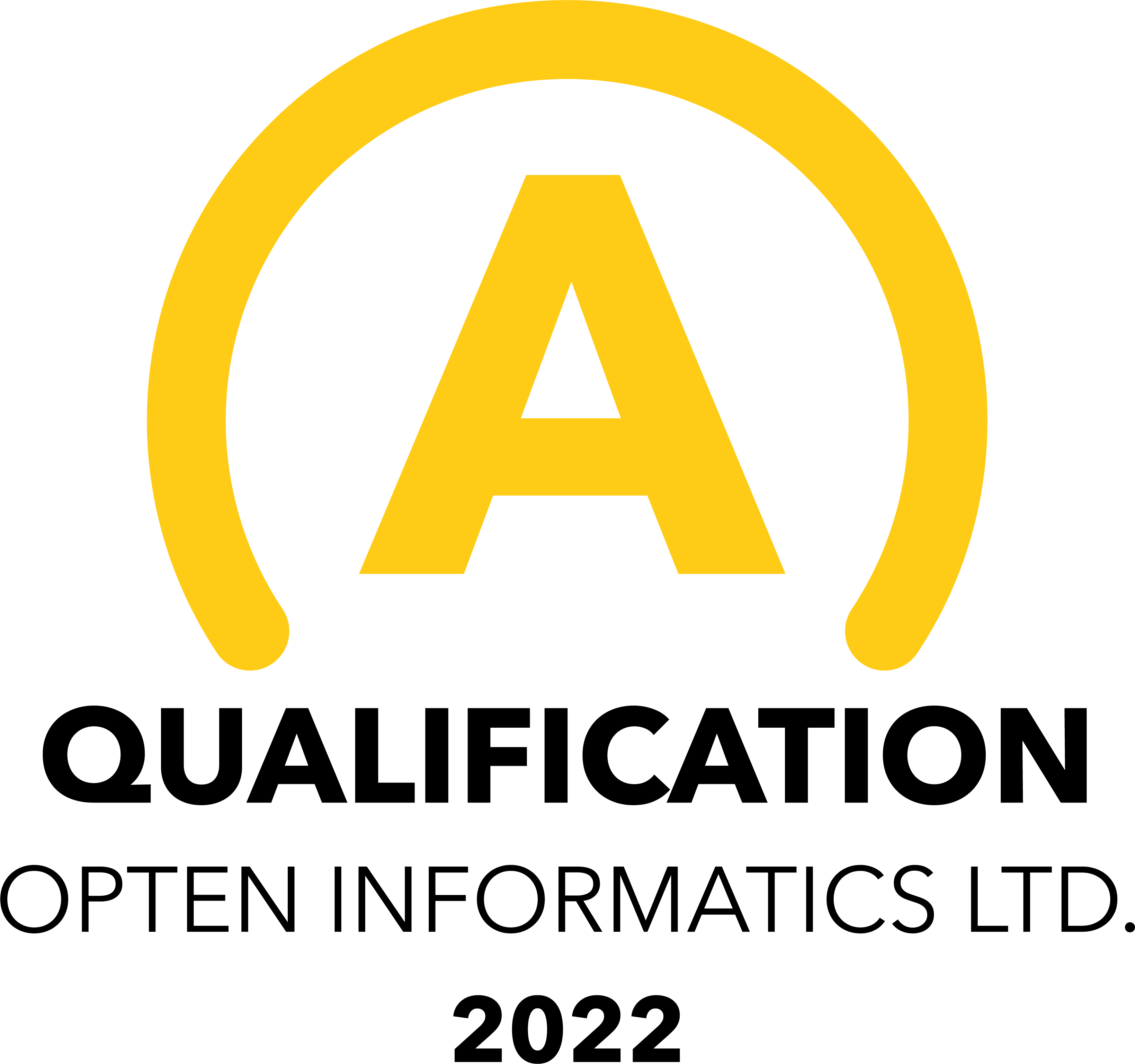 ISO 9001
The ISO 9001 Quality Management system was introduced in our company in early 2007 and has assisted us in implementing our commitment to quality in our day-to-day activities.